Two new email phishing scams are on the rise for those who use Facebook or have an Apple product. Evidence confirms that scammers are trying to get a hold of your personal and private information, and I want to tell you how to stop them.
CLICK TO GET KURT'S CYBERGUY NEWSLETTER WITH QUICK TIPS, TECH REVIEWS, SECURITY ALERTS AND EASY HOW-TO'S TO MAKE YOU SMARTER
What are the two email scams?
Let's talk about the Facebook user scam first. This latest phishing scam is targeting people's Facebook direct messaging inboxes.
How the Facebook user scam unfolds
The way the scam works is that you receive an email that warns you that you have been put in "Facebook jail," or you will receive a note from Facebook saying your account has been suspended or disabled, and if you don't act now, your account will be permanently deleted in 24 hours.
The email will have a link embedded in it and if you click that link to save your account, it will likely look like Facebook's homepage asking you to log in.
HOW TO BE REMEMBERED FOREVER ON FACEBOOK
You will then be asked for your account login email, phone number, name, and a few other details. The page will ask you to confirm the password when you hit submit. When that's done, scammers will have all the information they need to hack into your account.
How the Apple ID scam unfolds
The second similar scam going around is a phishing email claiming that your Apple ID was locked because of suspicious activity or multiple sign-in attempts.
The email will prompt you to verify your account by clicking a link. This link takes you to a QR code generation website and will ask you to scan the code, another common trick used by scammers to collect your data.
AIRTAG TRACKER DETECTOR WARNS OF STALKERS IN SECONDS
Once that code is scanned, you will automatically be taken to another website that will ask you to fill out personal information such as your home and email address, bank account numbers and phone number.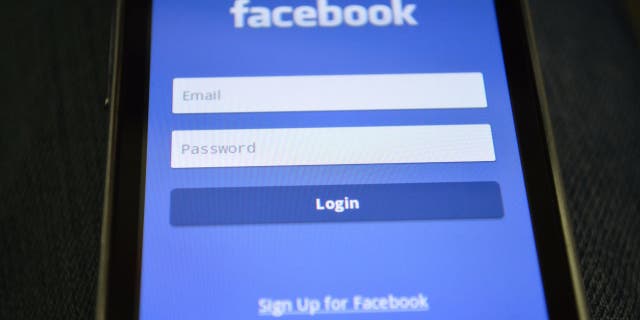 How can I avoid this from happening to me?
There are a few steps you can take to make sure that you never fall for one of these malicious phishing attacks.
Never click links in your email: If you receive an email asking you to click a suspicious link or enter any login information, do not fall for it. You should only be logging into your Facebook and Apple accounts if you went to those websites on your browser.
Use an email program like StartMail which offers several extra layers of privacy protection and can help catch phishing links as they come in. To find out my expert review, head over to CyberGuy.com and search "Mail" by clicking the magnifying glass at the top of my website.
Always install backup protection like TotalAV antivirus software as a precaution against scammers. See my expert review of the best antivirus protection for your Windows, Mac, Android and iOS devices by searching "Best Antivirus" at CyberGuy.com by clicking the magnifying glass icon at the top of my website.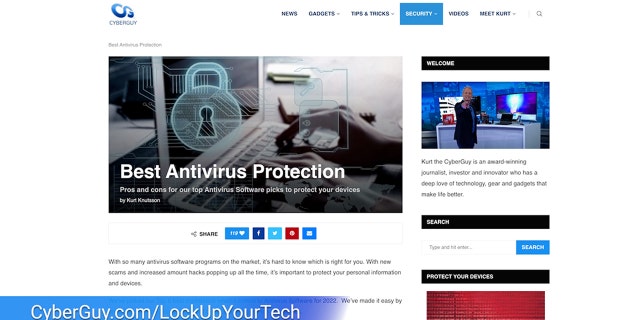 Related: Free antivirus: should you use it?
Have you been sent one of these phishing scams? Let us know how you handled it.
5 WAYS TO REMOVE CREEPY CLICKBAIT ADS FROM YOUR INSTAGRAM FEED
For more of my tips, subscribe to my free CyberGuy Report Newsletter by clicking the "Free newsletter" link at the top of my website.
CLICK HERE TO GET THE FOX NEWS APP
Copyright 2023 CyberGuy.com. All rights reserved. CyberGuy.com articles and content may contain affiliate links that earn a commission when purchases are made.