Technology advances faster than we can keep up. The number of devices we have access to and what they can do for us can be overwhelming.  This is especially true for those in the Generation Z age range.  Born from the mid-1990s to the early 2010s, they have grown up with technology their entire lives and don't even know of a world without it. That's why many Gen-Zers are bringing back vintage devices so that they can feel what it's like to truly disconnect too.
CLICK TO GET KURT'S FREE CYBERGUY NEWSLETTER WITH QUICK TIPS, TECH REVIEWS, SECURITY ALERTS AND EASY HOW-TO'S TO MAKE YOU SMARTER
What kinds of devices are being brought back to life?
Lots of devices, including CD players, Polaroid cameras, and MP3 players, have skyrocketed in sales over the last few years. However, perhaps the most popular device that is growing in popularity is the classic flip phone that most people had back in the '90s and early 2000s before the first iPhone was introduced.
We all know how easy it is to be consumed in scrolling on our smartphones as they have everything we could ever want – social media apps, cameras for taking selfies, internet access, endless music playlists, and on and on. Flip phones, on the other hand, only allow people to make and receive calls and send text messages. It's a no frills, no app experience from the simple days of analog. Some may provide basic games on them, yet for the most part, it's strictly a device for communicating with your friends and family when you need to.
TOP BROWSERS TARGETED BY NEW MALWARE TO STEAL YOUR SENSITIVE DATA
Why are these older devices being brought back now?
There's truly too much information out there for our minds to consume. Every streaming platform has thousands of movies and TV shows to watch, every news outlet can flood your smartphone with stories 24/7, and the content we scroll through on social media is endless. Having an older device can eliminate the temptation of staying on your phone for hours because there really isn't enough that an older device can offer us that would keep us preoccupied for hours on end.
Although the Gen-Zers may be grateful for their devices, they probably wonder what it was like for their parents and grandparents before all this technology was shoved in their faces. It's almost impossible to stay completely disconnected from the world at this point, so this is a great way for Gen-Z people to remain connected to their loved ones while not spending so much of their lives with their faces on their screens.
POLICE ARE USING INVASIVE FACIAL RECOGNITION SOFTWARE TO PUT EVERY AMERICAN IN A PERPETUAL LINEUP
What are some retro devices that I can purchase?
Before you purchase any older device, just make sure that you read the reviews on them first. These devices won't be as quick as the smartphones you've gotten used to, and you should have a good idea of what you're buying beforehand. 
NEVER FORGET ANOTHER APPOINTMENT AGAIN WITH THIS ULTIMATE SCHEDULING TECH
That said, one of the more popular higher-rated retro products we've found is the classic flip phone.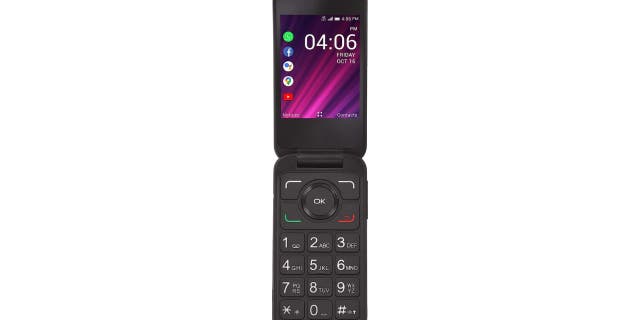 This flip phone is super cool because it can do all the things that the average flip phone can do, and this one even comes with Google Assistant. It also comes with tons of accessibility features like Real-Time-Text and hearing aid compatibility that enable you to stay connected easily. Plus, it has a dedicated external SOS button that allows you to call for help in case of an emergency. At the time of publishing, this product had over 2,300 global ratings with 54% giving it 5 stars.
Polaroid Originals Instant Camera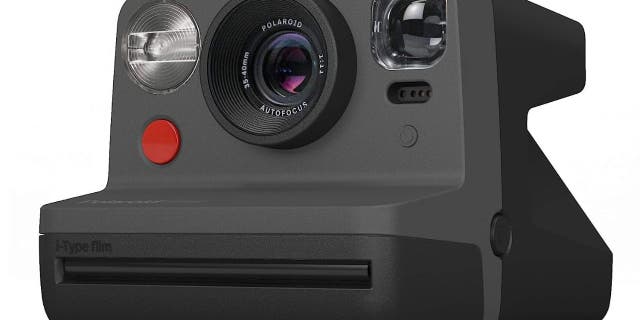 This Polaroid camera comes with autofocus, so it is simple to capture moments as you see them and relive them forever in sharp, vivid color. It is available in seven colors and is compatible with both i-Type and 600 films. You can frame two moments in one with double exposure or get yourself in the picture with the self-timer and an accurate flash. At the time of publishing, this product had over 4,800 global reviews on Amazon with 79% giving it 5 stars.
DON'T FALL FOR THIS NEW BANKING SCAM
See more of my retro camera and music related picks at CyberGuy.com/VintageTech
What products have you kept all these years that the younger generation would consider vintage? If you ever want to part with this tech, remember you can always sell it online using these tips.
CLICK HERE TO GET THE FOX NEWS APP
For more of my tips, subscribe to my free CyberGuy Report Newsletter by clicking the "Free newsletter" link at the top of my website.
Copyright 2023 CyberGuy.com.  All rights reserved.