With the increasing popularity of Netflix, Hulu and all the other streaming platforms, leaving the subtitles on during your "Netflix and chill" has become all too common.
During the era of DVDs, I adamantly remember despising subtitles as they interfered with my movie or show. Today, though, I can't live without them. If someone is being too loud, or there's construction going on outside, or the baby won't stop crying, with subtitles, I'm confident I won't miss a thing.
CLICK TO GET KURT'S FREE CYBERGUY NEWSLETTER WITH QUICK TIPS, TECH REVIEWS, SECURITY ALERTS AND EASY HOW-TO'S TO MAKE YOU SMARTER
Like me, so many other people use subtitles to enjoy their favorite shows or movies, but what if you could subtitle your real-life conversations and never miss a thing again? For the deaf and hard of hearing, such an innovation could drastically improve their day-to-day engagements.
A new company has developed a revolutionary way to help deaf and hard-of-hearing individuals participate in real-time conversations. The founder of XRAI, Dan Scarfe, came up with the idea after witnessing his 97-year-old grandpa struggle to listen and converse with the family. According to Scarfe, "He watches TV all the time with subtitles. Why can't we subtitle the world?"
The idea spawned the development of an augmented reality app (only on Android at this time) that quite literally helps people see conversations happening around them.
HOW TO PICK WHICH WIRELESS EARBUDS ARE BEST FOR YOU
XRAI Glasses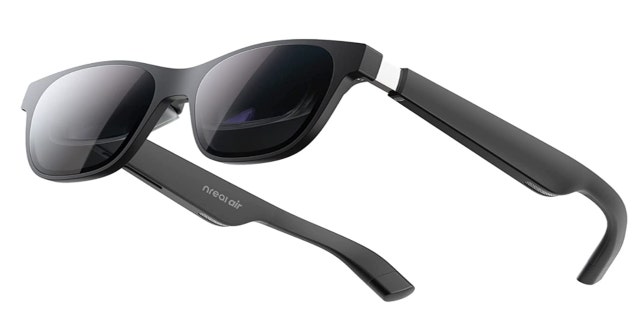 With the help of augmented reality or AR technology and the development of the XRAI app, these glasses can transcribe conversations as you have them. 
The glasses connect to a mobile phone that then processes and generates closed captions from an audio feed captured by the glasses' microphone. The captions are then projected into the real world through the glasses using Nreal software.
According to the app developer, "We want to subtitle every little sigh, quiet murmur, and silly joke. Whether that means having a chat and continuing to make dinner or the simple pleasure of going for a walk and keeping a conversation going without the need for sign language or face-to-face interaction."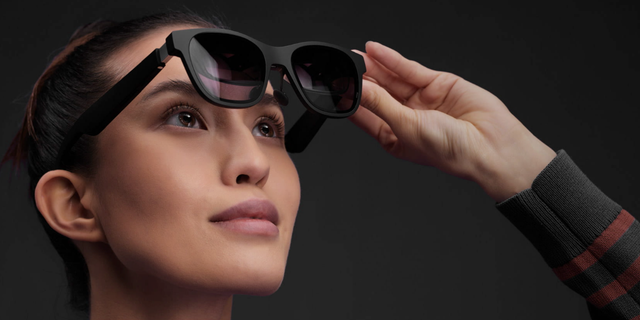 While the invention can potentially transform lives, the transcription, based on Amazon's Alexa transcription service, struggles with group conversations, and requires a reasonably quiet environment to be as accurate as possible.
With privacy concerns surrounding Amazon's smart speakers, Scarfe assures people that the conversation data will only be stored on their devices rather than in the cloud.
4 ALEXA SETTINGS TO PROTECT YOUR PRIVACY
Beyond its limited accuracy and privacy concerns surrounding the use of these glasses, XRAI technology subtitling your daily interactions can potentially prove to be a distraction that can pose a safety risk, especially when out in public.
What do you think of these cool glasses?  Is there anyone in your life that this would be useful for? Let us know at CyberGuy.com/Contact.
CLICK HERE TO GET THE FOX NEWS APP
For more of my tips, subscribe to my free CyberGuy Report Newsletter by clicking the "Free newsletter" link at the top of my website.
Copyright 2023 CyberGuy.com.  All rights reserved. CyberGuy.com articles and content may contain affiliate links that earn a commission when purchases are made.