Imagine a world where "interspecies communication" isn't the stuff of sci-fi fantasies – instead, a reality where humans can chit-chat with their furry, feathery, and scaly friends. This is where AI swoops in like a superhero, with researchers using algorithms to decipher animal vocalizations, movements, and even facial expressions. Picture a universal translator for the animal kingdom – now that's a party trick. 
Earth Species Project: pioneers in animal communication 
The Earth Species Project, a non-profit organization dedicated to decoding animal communication, is at the forefront of this groundbreaking research. By leveraging machine learning, advanced signal processing, and artificial intelligence, they aim to develop a comprehensive understanding of non-human communication and foster empathy between humans and other species. Their ambitious goal is to create open-source AI tools to translate animal languages, paving the way for meaningful interspecies dialogue. 
Decoding nature's secrets: from prairie dogs to dolphins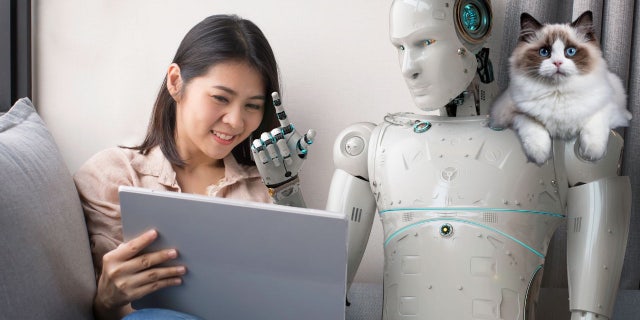 CLICK TO GET KURT'S FREE CYBERGUY NEWSLETTER WITH QUICK TIPS, TECH REVIEWS, SECURITY ALERTS AND EASY HOW-TO'S TO MAKE YOU SMARTER 
In one corner, we have prairie dogs, those pint-sized rodents with a penchant for gossip. Researchers working with the Earth Species Project have unlocked the secrets of their alarm calls, proving that these tiny creatures have much more to say than meets the eye. 
In another corner, the ocean's brainiacs, dolphins, show off their complex vocalizations, thanks to the power of machine learning harnessed by the Earth Species Project. It won't be long before people are swapping fish tales with Flipper. 
Challenges in achieving full-blown animal conversations 
While these discoveries are impressive, aren't quite on the menu yet. There are still a few hurdles to overcome before we can all embrace our inner Dr. Dolittle. For one, the complexity of animal communication goes beyond just vocalizations, involving a combination of body language, scent, and context. This makes decoding their messages far more challenging than simply translating words.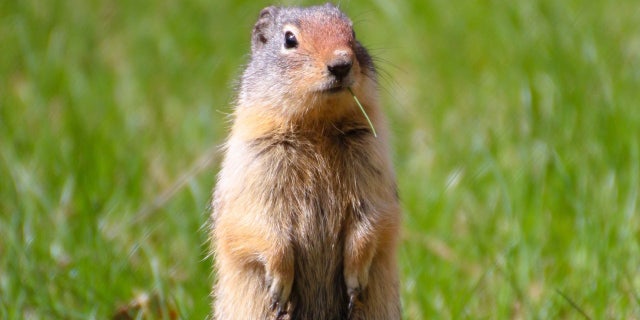 5 DISTURBING EXAMPLES OF WHY AI IS NOT QUITE THERE 
Additionally, we're only beginning to scratch the surface of understanding the cognitive abilities of different species. Just as human languages are nuanced and diverse, so too are animal communication systems, each with its own intricacies that need to be unraveled. 
Ethics, empathy, and the future of interspecies communication 
Lastly, it's important to consider the ethical implications of such advanced communication. As we delve deeper into the minds of animals through the work of the Earth Species Project and similar initiatives, we must also be prepared to address questions regarding their rights, autonomy, and welfare. Creating a world where humans and animals coexist harmoniously will require not just technological innovation but also empathy and respect. 
U.S. MILITARY JET FLOWN BY AI FOR 17 HOURS – SHOULD YOU BE WORRIED? 
FOR MORE OF MY TIPS, SUBSCRIBE TO MY FREE CYBERGUY REPORT NEWSLETTER BY HEADING TO CYBERGUY.COM/NEWSLETTER  
Final thoughts: Imagine the possibilities 
Keep an ear to the ground for more updates on this enthralling frontier, and maybe start practicing those meows and woofs. After all, talking to animals could be closer than anyone ever imagined! 
With the fascinating world of interspecies communication on the horizon, the real question is: if you could converse with any animal, who would you choose to chat with, and what would you ask? Let your imagination run wild, and share your thoughts by writing us at CyberGuy.com/Contact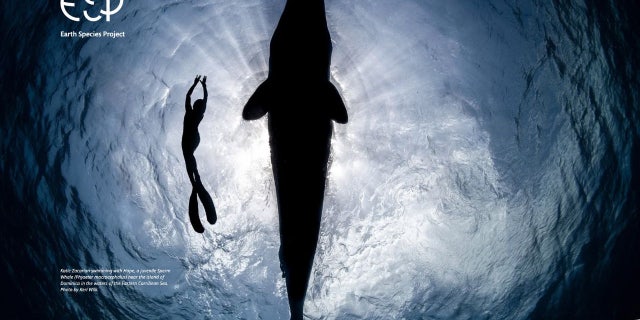 CLICK HERE TO GET THE FOX NEWS APP
FOR MORE OF MY TIPS, SUBSCRIBE TO MY FREE CYBERGUY REPORT NEWSLETTER BY HEADING TO CYBERGUY.COM/NEWSLETTER  
Copyright 2023 CyberGuy.com.  All rights reserved.