Schools and museums are installing artificial intelligence that can detect the presence of guns or other weapons in a bid to thwart potential shootings and other violence.
Miami's Frost Museum of Science, as well as school districts in states such as Florida, New York and Illinois, have installed various AI tech to monitor for firearms and other weapons through the locations' security cameras.
"The AI system monitors all the cameras," Brooks Weisblat, the Miami museum's vice president for technology, told CBS News. "Every tool helps. Every second counts. You know, anything that we can do to further protect the community and our visitors and our staff."
The technology used at the museum was created by a company called "Bemotion," and can determine whether a detected firearm belongs to a police officer or if a potential threat is looming, according to the outlet. 
MISINFORMATION MACHINES? AI CHATBOTS CAN SPEW FALSEHOODS, EVEN ACCUSE PEOPLE OF CRIMES THEY NEVER COMMITTED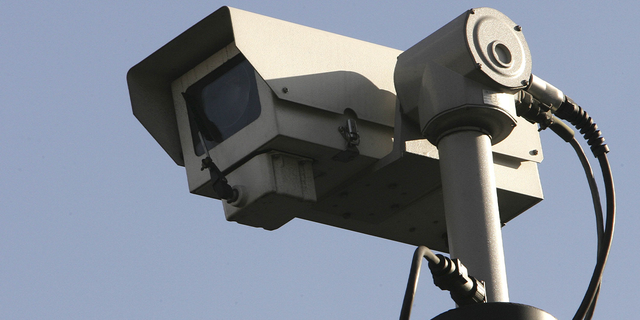 "We are introducing our groundbreaking AI Weapons Detection & real-time communication system, exclusively designed to ensure the safety and security of all children and visitors," Bemotion CEO Alex Lemberg told Fox News Digital of Bemotion's LEN Technology. 
"With our cutting-edge technology, you can rest easy knowing that you have the most advanced weapon detection system at your fingertips."
Lemberg said the system is able to "detect potential threats in real time, alerting you to suspicious activity within seconds" by identifying "any weapons that may be present, from guns and knives to other dangerous objects." The system also allows users of the tech to communicate with police in real time, meaning people facing potential threats can alert authorities immediately. 
GOOGLE CEO ADMITS HE, EXPERTS 'DON'T FULLY UNDERSTAND' HOW AI WORKS
Schools have been rushing to implement stronger safety measures to protect against potential tragedies such as mass shootings, and have increasingly turned to such AI technology from a variety of different companies, Education Week reported earlier this month.
Some schools, however, say the technology still needs work to better identify weapons. One district in New York is phasing out its AI technology after it failed to detect a student had a knife in October. The student then attacked and wounded a classmate.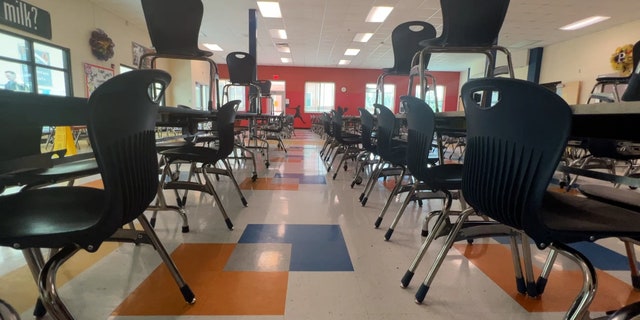 "It may stop someone with a bomb or a rifle, anything like that," Utica City School District acting Superintendent Brian Nolan told Education Week of the AI system it uses from the company Evolv Technology. "But the practical application for a high school, the primary weapon of choice for a high school student is a knife. They didn't catch that."
AI MUSIC WILL BRING UNCHAINED MELODIES TO YOUR EAR
A security expert added that criminals intent on causing bloodshed and destruction at a school will shoot through doors or openly carry firearms, which the AI technology would not be able to alert quickly enough to prevent a mass shooting, the outlet reported.
Other districts have reported that such AI technology will report false alarms, confusing water bottles or computers for weapons, Education Week reported.
Bemotion, which was not cited in the Education Week article on the issues some school districts are reporting with the tech, told Fox News Digital that current risk factors currently facing the U.S. "do not afford for 'perfect' at this time.
"We indeed take a slightly different approach to minimize false positives significantly and in how they are communicated and to whom," a Bemotion spokesman said.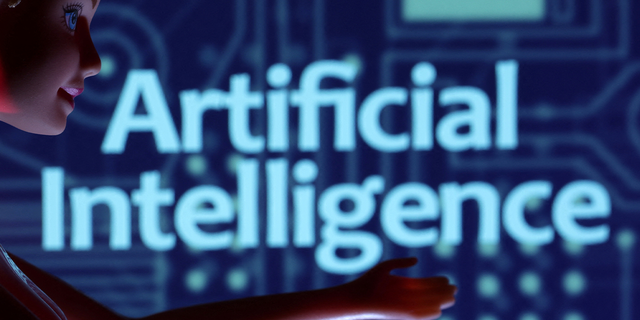 "Our AI algorithms use multi-validation layers to minimize these events versus other solutions that are currently out there. Ultimately the communications platform is the most crucial component when you look to leverage AI alerting technologies, and that is where we put the vast majority of our focus," spokesman Jonathan Maters said.
When asked about some of the challenges facing school districts with the AI detection, Maters said that "detecting a few water bottles along the way while detecting weapons and possibly changing outcomes is a price we should all be jumping for joy to pay."
Evolv did not immediately respond to Fox News Digital's request for comment on its technologies, but told Education Week that "there is no perfect solution that will create a completely sterile environment and catch all weapons for schools or any venue."
"This is why a layered approach of people, process and technology is used in security planning and execution – and schools are no different," Anil Chitkara, Evolv's co-founder and chief growth officer, told the outlet. 
CLICK HERE TO GET THE FOX NEWS APP
Artificial intelligence has taken center stage in the tech community, as companies rush to build powerful AI software following the release of OpenAI's wildly popular chatbot last year, ChatGPT. 
ChatGPT broke records as the fastest-growing user base with 100 million monthly active users in January. The bot is able to simulate human-like conversations with users based on prompts it is given.