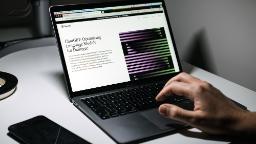 CNN
 — 

Microsoft on Monday confirmed it is making a "multibillion dollar" investment in OpenAI, the company behind the viral new chatbot tool called ChatGPT.
Microsoft, an early investor in OpenAI, said it plans to expand its existing partnership with the company as part of a greater effort to add more artificial intelligence to its suite of products. In a separate blog post, OpenAI said the multi-year investment will be used to "develop AI that is increasingly safe, useful, and powerful."
In late November, OpenAI opened up access to ChatGPT, an AI-powered chatbot that can provide lengthy, thoughtful and thorough responses to user prompts and questions. Its responses, while sometimes inaccurate, have stunned users, including academics and some in the tech industry.
The investment comes days after Microsoft announced plans to lay off 10,000 employees as part of broader cost-cutting measures, making it the latest tech company to reduce staff because of growing economic uncertainty.
Microsoft CEO Satya Nadella said that the company was not immune to a weaker global economy, but he also said the company will continue to invest in "strategic areas for our future" and pointed to advances in AI as "the next major wave" of computing.