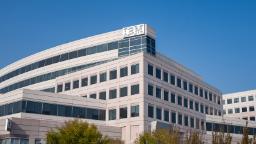 Hong Kong
CNN
 — 

IBM has become the latest tech giant to slash thousands of jobs, with 3,900 positions, or 1.5% of its global workforce, expected to be eliminated.
The company announced the cuts Wednesday, saying they were related to the previously announced spinoff and sale of two business units. The move will cost IBM

(IBM) about $300 million this quarter, a spokesperson confirmed.
The units affected are Kyndryl, an IT infrastructure services business that was officially separated from IBM in November, and IBM's healthcare analytics business, which an investment firm is in the process of acquiring.
The news comes as other major tech companies downsize their workforces around the world in response to the gloomy global economic outlook. Last week, Google

(GOOGL) parent Alphabet and Microsoft

(MSFT) each announced layoffs of 12,000 and 10,000 workers, respectively.
That followed similar plans outlined by Amazon

(AMZN) and Salesforce to axe thousands of jobs, with more than 18,000 employees affected at the e-commerce giant alone.
An IBM spokesperson told CNN on Wednesday that the company's cuts were related entirely to the reorganization of the two business units affected, "not an action based on 2022 performance or 2023 expectations."
The New York-based company also reported mixed earnings Wednesday, with revenue coming in slightly higher than expected but operating profit and free cash flow lower than projected.
IBM shares slipped 2% in after-hours trade overnight.
Asked about the outlook for demand for enterprise tech this year, IBM CEO Arvind Krishna said that most of the company's clients appeared confident they would "emerge stronger."
"We're seeing them double down," despite "different headwinds in 2023," he told analysts on a conference call.
Krishna also noted that while other tech companies may have reported more downbeat forecasts recently, "the reason that we are remaining in this optimistic frame of mind [is], we have no consumer business."
"So I think, consequently, we might be seeing a little bit different subset of the economy than those who might have a large direct exposure to a consumer business," he added.