CNN
 — 

When Scott Rogowsky auditioned to be the host of an unreleased online quiz show called HQ Trivia back in 2017, after a decade of grinding gigs in the New York City comedy scene, he didn't think it'd be his ticket to instant fame.
Not long after landing the job, however, the "game show on your phone" app – from the founders of once-popular six-second video platform Vine – became an overnight national sensation. At its peak, millions of users, including celebrities, would open the app at the same time to answer a series of trivia questions for cash prizes. It blended the best elements of mobile gaming, live video and TV production, and put them together in an experience people could participate in at home, from the bar, or anywhere in real time.
"We went from a valuation of nothing to $100 million in six months," Rogowsky told CNN in its new film "Glitch: The Rise & Fall of HQ Trivia." "We had a Super Bowl commercial, billboards in Times Square. [I] couldn't walk down the street without getting mobbed for selfies."
But the company imploded almost as quickly. Its success was ultimately undone by corporate clashes, exec changes, and the death of one of its co-founders, Colin Kroll. Three years after the company shut down, however, the game's legacy lives on with other companies attempting to get large audiences in a fractured digital environment to tune in to the same thing at once. But like HQ Trivia, these efforts rarely seem to last.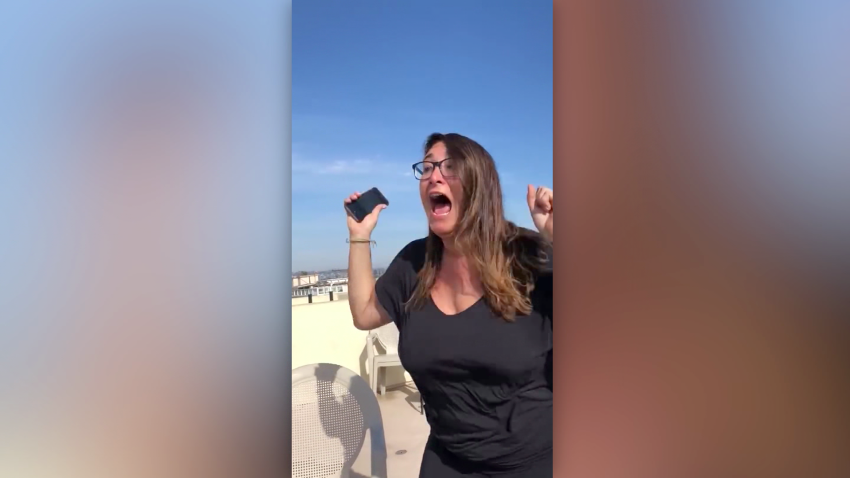 Twice a day, for 30 minutes, the world stopped as players watched one or more people receive what could be a significant amount of money instantaneously on HQ Trivia – and viewers had their own shot at the pot, too. Players who won split the pool among themselves. Sometimes winnings were high ($250,000); other times it was a mere $11.
Rogowsky, with his charismatic, quirky charm, emerged as the internet's beloved "Quiz Daddy" and had a front row seat to the hottest new thing in tech. By March 2018, the app attracted more than 2.3 million users for each trivia session.
Behind the scenes, however, tensions rose between Rogowsky and HQ Trivia's co-founder Rus Yusupov, who was reportedly jealous of Rogowsky becoming the face of the company. Yusupov and Kroll were also said to clash over differing visions. At the same time, Kroll's alleged former aggressive behavior while at Vine was said to hinder some investor involvement.
There were technical issues, too. As the app continued to grow in popularity, it became increasingly glitchy, routinely crashing for users. Some players claimed they never received their payouts, others started to get bored. Daily use started to fall.
Rogowsky left in March 2019 to pursue other opportunities, nearly three months after Kroll was found dead in his New York City apartment. Rogowsky now owns a vintage clothing shop in Los Angeles.
The app officially shuttered in February 2020 when players received a cryptic notification sent to their phones: "HQ is live. Just kidding. We're off the air indefinitely."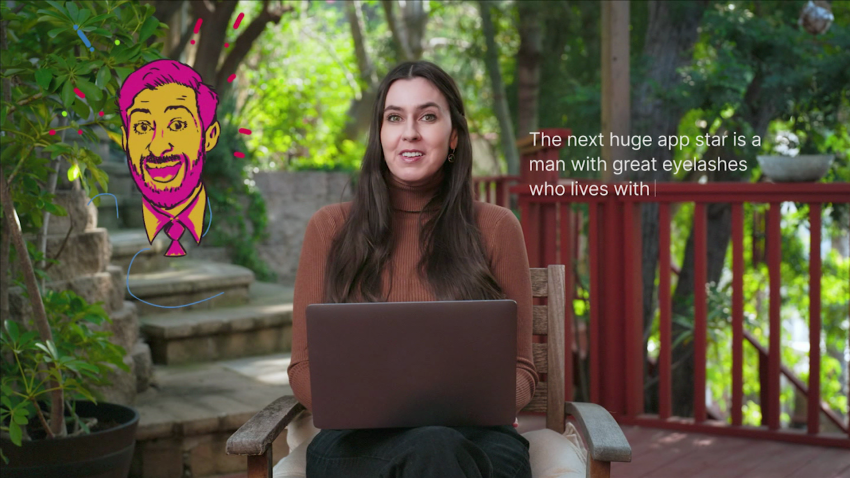 How an angry phone call made a puff piece go viral
Over the years, other tech companies have launched similar services in apparent efforts to capture some of the magic that HQ Trivia did, with mixed success.
Facebook launched a gameshow platform in 2018 that was canceled in the United States the following year. More recently, TikTok launched a several-day quiz show which featured multiple rounds of trivia and a live host with cash prizes. The company encouraged businesses to use it too as a way "to engage with their communities."
Wordle, a word game where users have six tries to guess one five-letter word each day, achieved online virality similar to HQ Trivia last year as the service made it easy to post on social media about how many tries it took them to get the answer.
In one interview last year, Wordle's creator said part of the power of the app is its ability to create "a shared experience," especially during the pandemic when friends and family were kept apart from each other. Unlike HQ Trivia, however, Wordle does not require its users to share that experience at the exact same moment in the day.
BeReal may arguably be HQ Trivia's most lasting legacy, despite it not being a trivia game. The popular social app tries to get all its users to stop whatever they're doing and take a selfie at a specific time of day. The aim is different – creating authenticity – but like HQ Trivia, it prompts users to be in the moment. But even BeReal is reportedly seeing users decline.
"Apart from live sports or the Oscars, there are very few live events that people commune around," said Mike Miley, author of "Truth and Coincidences: Game shows in truth and fiction" on HQ Trivia's legacy in the CNN documentary. "[Game shows] are looking to find their unique twists in that formula and capture people's imagination, and HQ was able to scratch that itch in a unique way that it hadn't happened before."
For a deeper look into the rocket-like rise and sudden implosion of the once-ubiquitous mobile game show, the CNN Film "Glitch: The Rise & Fall of HQ Trivia" premieres on Sunday, March 5 at 9 p.m. PT.