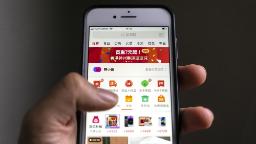 Hong Kong
CNN
 — 

Google has suspended Pinduoduo, a popular Chinese budget shopping app, from its Play Store after finding malware in versions of the app.
In a Tuesday statement, Google said versions of the app that are not in the Play Store have been found to contain malware.
"We have suspended the Play version of the app for security concerns while we continue our investigation," a Google spokesperson said.
It has also enforced Google Play Protect, which scans apps installed on Android phones for harmful behavior, on the allegedly malicious apps, according to the statement.
"Google Play Protect enforcement has been set to block installation attempts of these identified malicious apps. Users that have malicious versions of the app downloaded to their devices are warned and prompted to uninstall the app," the spokesperson said.
PDD, the US-listed parent company of Pinduoduo, did not immediately respond to a request for comment.
Malware, short for malicious software, refers to any software developed to steal data or damage computer systems and mobile devices. When hidden in apps, it can be used to gain unauthorized access to information on a user's phone.
Pinduoduo is one of China's most popular e-commerce platforms, with approximately 900 million users. It made its name with a group buying business model, allowing people to save money by enlisting friends to buy the same item in bulk.
Riding on the domestic success of Pinduoduo, PDD last year launched Temu, an online shopping platform in the United States.
Temu, which runs an online superstore for virtually everything — from home goods to apparel to electronics — has quickly become the most downloaded app in the US for both iOS and Android.
Since its rollout in September, the app had been downloaded 24 million times as of last month, racking up more than 11 million monthly active users, according to Sensor Tower.
Google did not mention Temu in its statement. The app is still available to download on the Play Store.