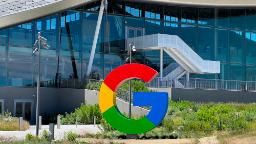 New York
CNN
 — 

Google parent Alphabet is eliminating about 12,000 jobs, or 6% of its workforce, the company said Friday, in the latest cuts to shake the technology sector.
The cuts will affect roles across product areas and regions, CEO Sundar Pichai said in an email to employees that was posted on the company's website Friday.
Affected US employees will remain on the company's payroll for 60 days and receive at least 16-weeks salary in severance, in addition to other benefits.
Alphabet grew its workforce by more than 50,000 employees over the past two years as booming demand for its services during the pandemic boosted profits. But in recent quarters, the company's core digital ad business has slowed as the economic downturn and recession fears caused advertisers to pull back their spending.
"Over the past two years we've seen periods of dramatic growth," Pichai said in the email. "To match and fuel that growth, we hired for a different economic reality than the one we face today."
–This is a developing story and will be updated.