A Kuwait media outlet unveiled a newscaster named Fedha that is generated by artificial intelligence. 
"I'm Fedha, the first presenter in Kuwait who works with artificial intelligence at Kuwait News. What kind of news do you prefer? Let's hear your opinions," the AI-generated news presenter said in Arabic in a video posted by Kuwait News, according to the BBC.
Fedha is seen wearing a black blazer, and has blonde hair and light brown eyes, which Kuwait News' deputy editor-in-chief, Abdullah Boftain, said is to reflect the country's diverse population. 
"Fedha is a popular, old Kuwaiti name that refers to silver, the metal. We always imagine robots to be silver and metallic in colour, so we combined the two," the news outlet chief said, according to the BBC. 
AI: IT'S ALREADY '2001' IN SPACE EXPLORATION AS SCIENTISTS UNRAVEL MYSTERIES OF DEEP SPACE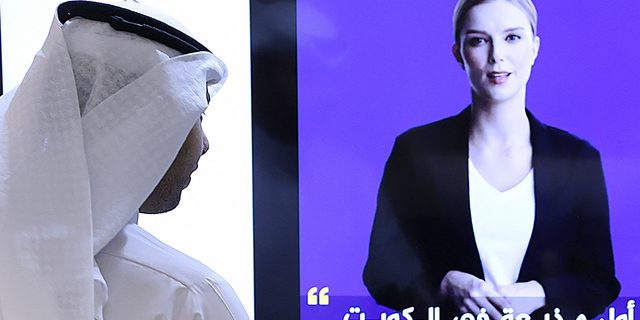 Boftain said the unveiling of the AI-generated news presenter was to test if AI can offer "new and innovative content." Boftain said Fedha might develop a Kuwait accent and read news highlights. 
ARTIFICIAL INTELLIGENCE 'GODFATHER' ON AI POSSIBLY WIPING OUT HUMANITY: 'IT'S NOT INCONCEIVABLE'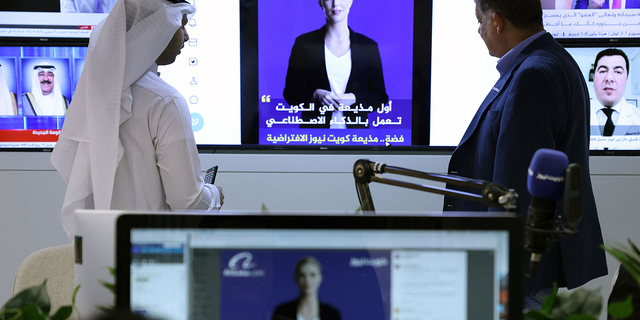 Chinese media outlets have also unveiled AI news presenters in recent years, including state media outlet the People's Daily unveiling one last month. Called Ren Xiaorong, the news presenter was unveiled as being able to report on 24/7 news coverage. People's Daily is the official news outlet for the Central Committee of the Chinese Communist Party.
AI COULD GO 'TERMINATOR,' GAIN UPPER HAND OVER HUMANS IN DARWINIAN RULES OF EVOLUTION, REPORT WARNS
With the proliferation of AI, recent reports have found jobs could soon be replaced by the technology. 
A report last week found that OpenAI's wildly popular ChatGPT chatbot could replace 4.8 million U.S. jobs. The chatbot allegedly told outplacement and executive coaching firm Challenger, Gray & Christmas that it would most likely replace positions that are repetitive and predictable, including customer service representatives; translators and interpreters; technical writers; copywriters; and data entry clerks.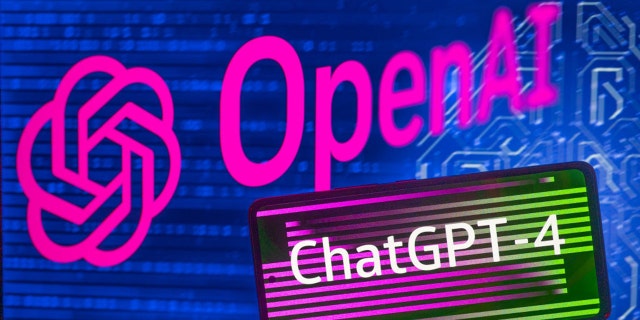 An OpenAI spokesperson told Fox News Digital last week that OpenAI's mission is to "enhance jobs" with AI, not eliminate them. 
OpenAI released ChatGPT last year, which broke records as the fastest-growing user base with 100 million monthly active users in January. OpenAI released its latest iteration, GPT-4, last month. The bot is able to simulate human-like conversations with users based on prompts it is given.
Controversy over AI technology gained international attention in March when thousands of tech experts, leaders and others signed an open letter calling for a six-month pause on creating powerful AI systems, citing OpenAI's GPT-4. 
CLICK HERE TO GET THE FOX NEWS APP
Twitter and Tesla chief Elon Musk and Apple co-founder Steve Wozniak were among the prominent signatories of the open letter calling for a pause, warning "human-competitive intelligence can pose profound risks to society and humanity."