An artificially intelligent stroller with a hefty price tag is the latest innovation announced to aid parents. 
Canadian startup Glüxkind Technologies announced that it had been named a CES 2023 Innovation Awards honoree for its smart stroller "Ella." 
The product, with a purchase price starting at $3,300, includes environmental danger alerts, intelligent braking and 360-degree monitoring. 
In a press release, Glüxkind noted the stroller's ability to push and brake regardless of terrain and even when fully loaded with groceries and toys. 
BMW'S 'DEE' IS THE COLOR-CHANGING CAR OF THE FUTURE
A video shows the Ella stroller starting and stopping on the street and a sidewalk in time with parents and children. 
Babies are strapped into the stroller using a magnetic buckle and a five-point harness.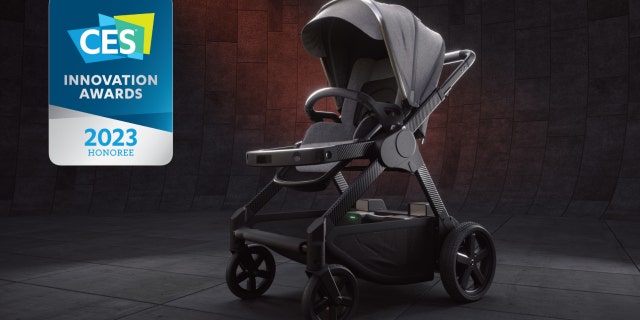 The seat and bassinet are also adaptable.
"With baby soothing features like Rock-My-Baby mode to help the little ones stay asleep or built in White Noise playback, Ella is there to give parents almost a nanny-like experience," the company said.
MICHIGAN UPS WORKER, BORN A PREEMIE HERSELF, MAKES WARMING BLANKETS FOR OTHER BABIES BORN PREMATURELY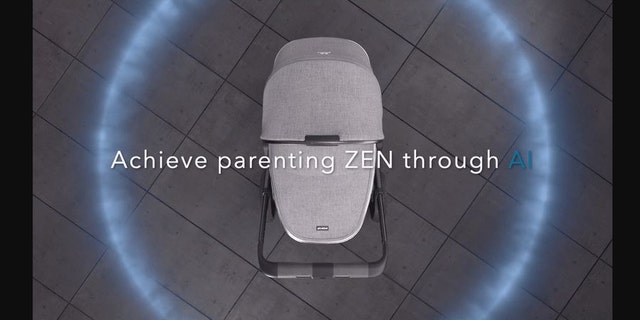 Smooth-rocking mimics the movements of the stroller to help a baby sleep longer and the white nose machine works to stop infants from crying and to help them fall asleep faster and longer, according to the Glüxkind website.
The companion app allows parents to adjust the volume and choose from a range of sounds.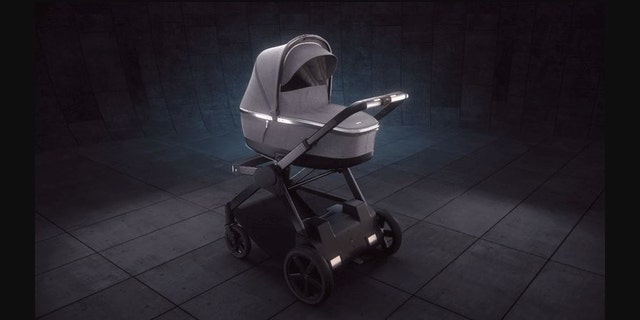 The Ella stroller also allows people to check on their child whenever they want, using the Glüxkind app and the Find-My-Baby feature.
CLICK HERE TO GET THE FOX NEWS APP 
To reserve a founder edition Ella, parents will need to shell out a refundable $200 deposit. 
Deliveries are expected to begin in April.